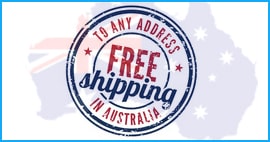 AusMotoGear is currently offering Free Shipping Australia-wide on full range of products. Advertised product cost is the actual cost of the product delivered at your door in Australia.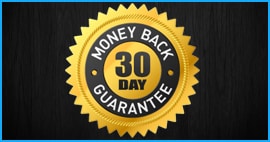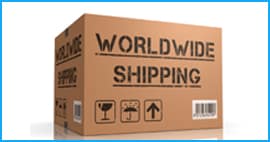 Our aim is to ship our products in a quick, safe and inexpensive manner. We deliver to 130 countries worldwide.
What Our Customers Are Saying
DARE RIDER™ Street Ride Hi Top Sneaker Boots Zip Sided Hi Top Sneaker Boots Cowhide Leather throughout which makes them a superior Quality Boots  Tough Look but very Comfy in your feet Fully lined with 100% waterproof & breathable Hipora lining Hi Top Protective Motorcycle Sneakers with side Zipper Cowhide Leather throughout 100% Hipora Waterproof and […]
AusMotoGear: Motorcycle Gear, Apparel & Accessories Online
If you're a road rider, it's time to take a halt.
AusMotoGear is Australia's trusted one-stop-shop for all kinds of motorcycle gear. We're a 100% Australian owned and operated family business, and are committed to provide the best quality bikers gear at extremely competitive prices.
Whether you are a beginner looking for budget motorcycle gear or a seasoned enthusiast looking for high performance bikers gear, we offer a wide choice of quality motorbike gear. Check out our fast expanding range of motorcycle apparel with leather bike jackets, leather vests, motorbike pants, motorcycle boots, bags, protective clothing and casual wear designed for riders like you.
We know how riding is nothing like driving. The sheer rush of wind against your body, the freedom and power of being one with your machine is a feeling that is best experienced. But any ride is not immune from risk, and this is why it is important to choose the right bikers' gear.
We go the extra mile to ensure utmost rider safety. All of the products you will see on our site have undergone rigorous road tests and trials to ensure that they make the cut, before being released in the market. As a matter of protocol, we ensure that all our products meet the minimum European standards, at the very least. And no matter what product you choose, you can enjoy a risk-free 30-day money back guarantee. How's that for stress free riding?
Our commitment to consistent customer satisfaction and our drive for constant product improvement is well known. It is these very things that have earned us the trust and goodwill of our riders, who continue to spread the word, making us the fastest growing motorcycle apparel retailer in Australia in just 3 years of operation. Our customers are our best marketing people, as they see our high commitment to providing reliable, great value motorbike gear and feel inspired to share this with their personal networks, connecting us with more riders. We have an ever-increasing network of wholesale partners and are also associated with quite a few motorcycle social clubs. At the pace we're going, we're all set to become a household brand for all motorcycle riders very soon!
It's time to step on the throttle and hit the trails and burn the tracks with the most reliable motorcycle gear that you can get in Australia.
After all, we're here to add more joy to your ride. Every single time.